Don Buxton Retires as Executive Director of Chesapeake Music
By Amelia Blades Steward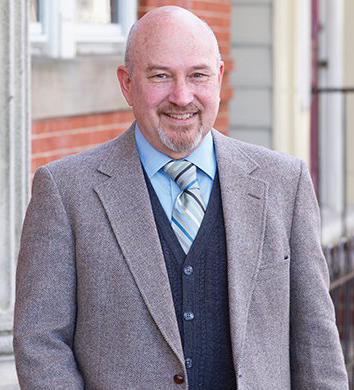 Don Buxton, Executive Director of Chesapeake Music, has retired after 38 years of service.
In 1985, a dedicated group of chamber music lovers on Maryland's Eastern Shore was approached by the late Ralph Bloom to establish what was initially called the Eastern Shore Chamber Music Festival. Assisted that year by clarinetist J. Lawrie Bloom and later by cellist Marcie Rosen, Artistic Directors, Donald Buxton of Royal Oak became the organization's founding Executive Director. The festival continued to blossom over the next 38 years under their leadership. In August, Buxton retired from Chesapeake Music, the Festival's parent organization, leaving a musical legacy he hadn't dreamed could happen.
Buxton, a Julliard graduate, first helped found the Talbot Chamber Orchestra, which did concerts at the Talbot County Historical Society Auditorium. He served as Associate Conductor of the orchestra and he and his wife Merideth played with the orchestra. Over the years, he was also conductor of the Dover Symphony and along with others founded the Mid-Atlantic Symphony Orchestra and served as its conductor.
"The personal journey to make the arts important in Talbot County was a journey of love and necessity. When Meredith and I moved here in 1982, there was not a lot happening in the arts. I felt there needed to be a robust arts community in Easton and the surrounding area. Building that legacy has been one of the greatest joys of my life," stated Buxton.
Over the years, the Eastern Shore Chamber Music Festival grew into a two-week event in early June, including concerts, recitals, and open rehearsals in venues ranging from concert halls to churches, museums, and waterfront estates across the Mid-Shore. The organization was one of the first organizations to do concerts in the renovated Avalon space and Buxton helped Ellen General become the Avalon's first executive director while also serving on its board.
In 2002, the organization expanded its operation to include the Chesapeake Chamber Music Competition, a competition for young emerging chamber music ensembles. In 2004, the first biennial Competition became international in scope, drawing from international conservatories. Concerts between the annual Festivals joined the programming mix in 2004. In 2006, the organization was approached by musician Merideth Buxton, Don's wife, who made a presentation about an outreach program that became the First Strings Program. The program helped elementary school students in third or fourth grade to improve listening, gain self-confidence in performing, use teamwork to exhibit cooperation and self-control, and have fun while learning the skills needed to play the violin. In 2006, Chesapeake Music's YouthReach program was developed as a response to an ongoing nationwide decline of funding and lack of prioritization for music education, bringing musicians into the schools for live and virtual work with students.
In July 2008, Eastern Shore Chamber Music Festival became Chesapeake Chamber Music, Inc., to better reflect the organization's geographic location and scope near the Chesapeake Bay. In 2009, Chesapeake Chamber Music offered a single concert featuring the renowned jazz pianist Monty Alexander, creating the Monty Alexander Jazz Festival over Labor Day weekend. Chesapeake Music soon added its Interlude concerts which feature chamber music stars of the next generation and jazz greats. The organization's move in 2021 to the Ebenezer Theater enabled Chesapeake Music to acquire its own 9-foot Steinway Concert Grand piano something the festival musicians wanted for many years. At the Ebenezer Theater, Chesapeake Music now had an opportunity for year-round programming.
Running such an ambitious music program over the years with only a part-time staff has had its challenges. According to Buxton, "It took a village to run an organization this large – in particular a volunteer cadre of 150 people. In addition, I relied on a dedicated board of 19 members with diverse professional backgrounds, who brought energy, talent, and treasure to the organization."
Don added, "Chesapeake Chamber Music is a much broader organization today because it has continued to grow and evolve strategically while bringing renowned musicians to delight, engage, and surprise today's audiences and educate, inspire, and develop tomorrow's."
Barry Koh, President of Chesapeake Music, reflected on Don's impact and said, "Chesapeake Music will continue to grow in its offerings of fine music and musicians thanks in large measure to Don having built a robust arts appreciation in our mid-shore community."
During his career, Buxton also served with his wife Merideth on the faculty of Washington College. Buxton served on the Talbot Arts Board and as a reviewer for the Maryland State Arts Council for 12 years. He and his wife also taught lessons through their home studio in Royal Oak.
Based in Easton, Maryland, Chesapeake Music is a nonprofit organization whose mission is to bring renowned jazz and classical musicians to delight, engage and surprise today's audiences, and educate, inspire, and develop tomorrow's. They have been doing it for more than 35 years! To learn more about Chesapeake Music or to purchase tickets to this concert, visit their website at  Home